Hal Taylor, a professional woods craftsman, built the chair after his third child was born. He knew that it was time to upgrade his existing piece of furniture because his kids were outgrowing his lap and were also getting too big to sit on the arms of the chair. He came up with a genius idea to accommodate to everyone.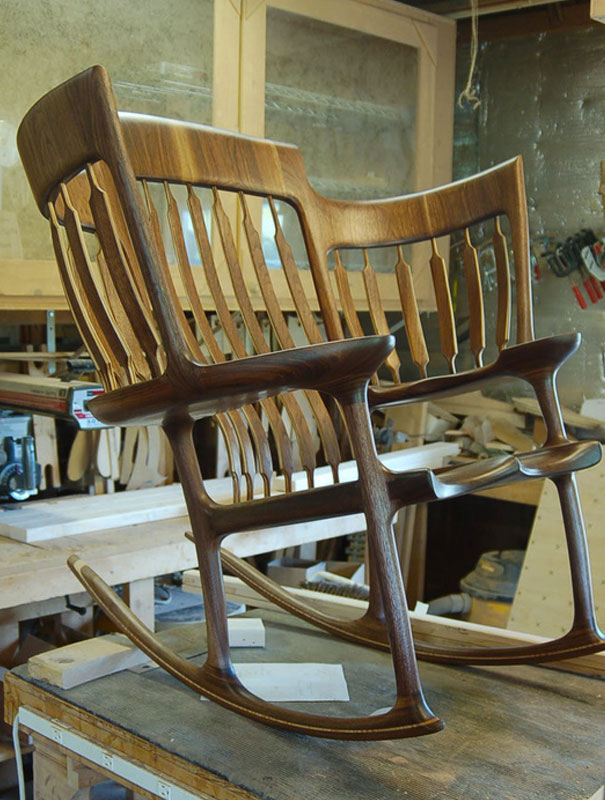 The chair is described as a "multi-kid reading experience" and will cost somewhere close to $7,000. But, I can assure you it is worth it. The reason why they run so high in price is that each chair is made customized to the family's needs. Not every family is the same, after all.
The chair has space in the center for the readers, so for grandma and grandpa, and then smaller seats stemming from the arms for the little ones. It seems quite comfortable and innovative if you ask me!
Would you invest in the Storytime Rocking Chair for the ultimate reading experience for the grandchildren? Let us know your thoughts in the comments below.
Did you find this product neat? Like and share this post with family and friends to show them this innovative way they can make storytime fun and comfortable!
Article source: simplemost.com